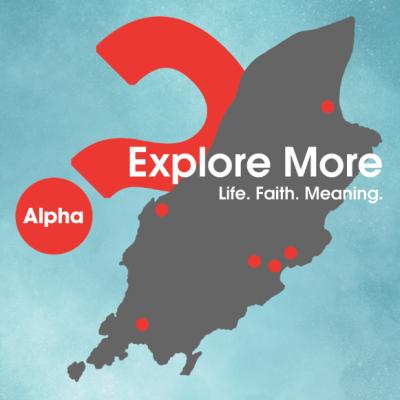 A ten week course exploring the Christian faith.
Starting mid-September 2018 in six different locations. Every session involves a shared meal, teaching and discussion.
For more information or to book a place:
Colby Methodist Church
Wednesdays 18.45
621968
Peel Methodist Church / Sunset Lakes, Peel
Thursday 18.45
842202
Sulby Methodist Church
Friday, 11.00
812385
Onchan Park Cafe
Thursday 18.45
674464
Cooil Methodist Church — Alpha Express
Thursday 12.30-1.30
674464
Promenade Methodist Church
Wednesday 18.30
822541
Course outline — week by week
1. Who is Jesus?
2. Why did Jesus die?
3. How can I have faith?
4. Why and how do I pray?
5. Why and how should I read the Bible?
6. How does God guide?
Half term Monday 29th — Friday 2nd November
7. How can I resist evil?
8. Why and how should I tell others?
9. Does God heal today?
10 What about the church?
For more details visit the Alpha Course website.