Webteam:
February 2020
Onchan Methodist Church are hosting a stunning and thought-provoking exhibition of silk painting by UK artist Anne House from the 31st March until the 11th April.
One of the ministers of Onchan, Rev Steve Ingrouille, says "I'm very excited about this great opportunity to welcome the New Generation Exhibition to the Isle of Man. I first came across these paintings when I was living as a student in Southampton almost 20 years ago, and they are still as fresh and relevant today. The Exhibition takes the visitor on a journey through creation, and then takes a hard-hitting look at the fallen state of the world today, before showing how God's answer — and our healing — is found through Christ Jesus."
You can find a preview of the paintings by visiting www.annehouse.com — but the pictures on the website don't do justice to the impact of walking around the exhibition in situ — some of them stand at 6 feet tall!
Please take a look at the poster for opening times, and come to be challenged and inspired.
For further details please contact Steve on 674464 or email steve.ingrouille@methodist.org.uk
popular recent storiesAlso in the news
Coming events

Methodist Ladies' Fellowship
Tuesday 25th February @ 2:00pm
Castletown

Bible Study
Tuesday 25th February @ 7:00pm
Shore Room, Peel
Latest news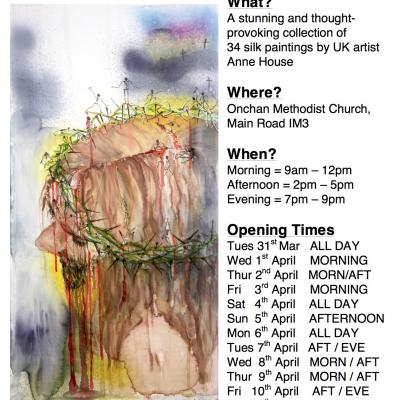 New Generation Exhibition
Webteam: Fri 07 Feb 5:30pm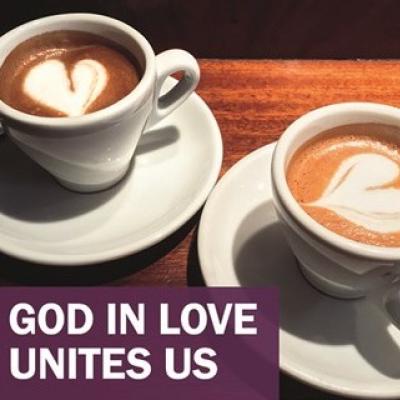 Outcome of the January 2020 Synod
Webteam: Wed 15 Jan 10:29am
Pilgrimage 2021
Webteam: Thu 19 Dec 5:24pm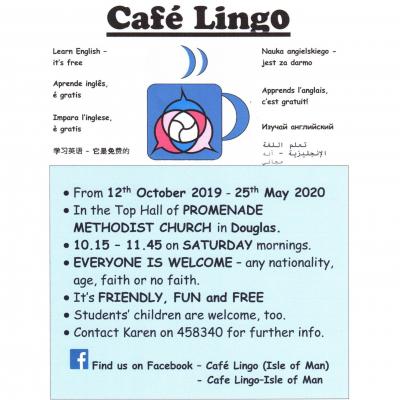 Cafe Lingo
Webteam: Thu 10 Oct 10:06am
Latest docs

Celtic communion
PDF file

Lent_Taize_Ballagarey
PDF file