Webteam:
January 2020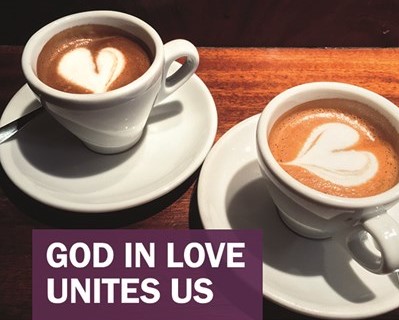 God in Love Unites Us.
The Methodist Conference Report on Marriage and Relationships.
Our District Synod on January 11th 2020 met to vote on the proposals contained within the report 'God in Love Unites us'.
The various resolutions spoke about relationships in general, the churches approach to co-habitation and the churches response to the changes in the law which allow for same sex marriage.
The Synod met for food, worship and consultation. We shared in conversation around each of the five resolutions and then voted by paper ballot on each resolution in turn.
If you want to know in more detail what happened at the Synod please ask those who represented you at the meeting.
The voting resulted in each resolution being passed.
The average majority in favour across the resolutions was 77%.
This will now be fed into the Conference process and Conference will vote in June to decide, in the light of all the District votes, whether to confirm its decisions from last year.
If Conference gives permission in principle for Methodist Churches to be used for same sex marriages then each Church Council will have to decide whether it wishes its premises to be used in this way. This conversation and vote will take place at Church Councils in the autumn.
popular recent storiesAlso in the news