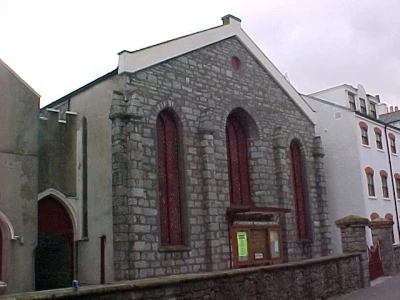 Castletown Methodist Church has a weekly morning service at 10.30am. We operate a full programme of activities during the week including Mums and Tots, Ladies Fellowship and a regular midweek coffee drop in. We have a small nucleus of children who attend on a Sunday.
The church is prominently placed near to the centre of the town, and as the largest public venue in the town is well used by the community. Access is good and the church is fully equipped with sound and projection facilities. Adjoining the main building is a coffee lounge and upstairs hall.
Details of our upcoming services can be found above (CP = service arranged and led by members of the congregation).