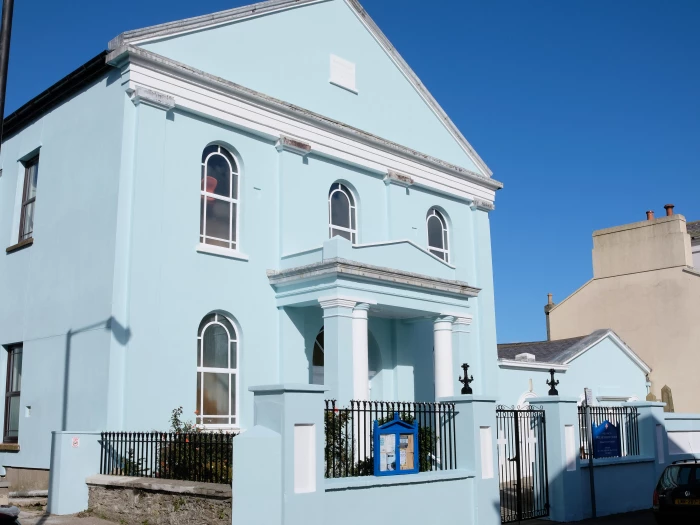 Peel Methodist Church in the Isle of Man is a friendly, family church that loves the community. We bring the best of our traditions and blend them with modern worship styles.
Sunday morning worship is at 10:30: a family friendly service. On most Sundays our children go to their special groups for the middle section of the service: Pebbles, for kids under 10, and Rocks, for those over 10.
We have a regular Friday evening youth group, RocksPM.
Once a month (on the fourth Sunday) we all worship together at our Cooidjagh! service.
Twice a month we host Farrane, a contemporary evening service. This is on the first and third Sunday, from 18:00 to 19:30.
There are creche facilities and a sofa in the corner of the main worship area.
On Thursday afternoons there is a fellowship meeting.
New for 2021: MidLife Group, for people who are too old for the youth group, but too young for the daytime weekday meetings. Wednesdays from 19:00 to 20:30.
There is ramp access into the church and a hearing-aid loop system is available.
We have a facebook page where we regularly post updates.
Details of our upcoming services can be found above (CP = service arranged and led by members of the congregation).