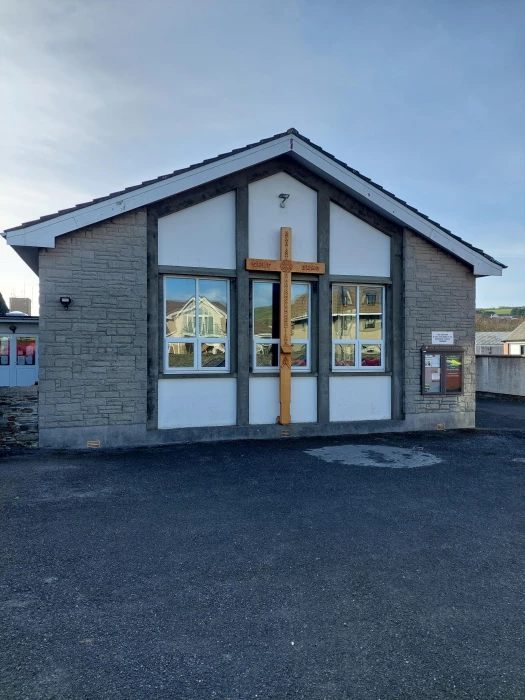 Port Erin Chapel is located on the main road through the village and is used all week by various groups including the OAPs dance and social group, a dog training club, and the W.I. among others.
About thirty of us meet for worship in a lovely well-maintained chapel on Sunday mornings at 10:30, and stay for coffee and a chat afterwards.
We invite folks who normally eat alone into our hall for a two course hot meal on the second Thursday of the month, and have regular coffee mornings two or three Tuesdays a month. A small singing group makes big music in praise of the Lord. We are actively involved in village events and would love to welcome you as one of our family.
Details of our upcoming services can be found above (CP = service arranged and led by members of the congregation).