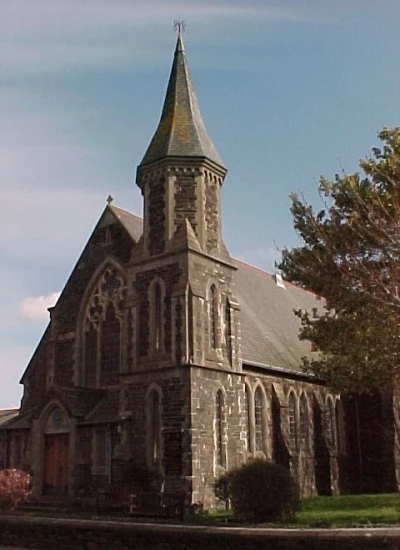 Sulby Methodist Church is situated on the TT course opposite the Sulby Glen Hotel.
Sunday worship (with the occasional exception) is held at 10.30am each week with a warm welcome to all. PowerPoint presentation is used at every service for the hymns and lessons.
A Friday fellowship group (entitled Aspects of Faith) meet most Fridays at 11am alongside a craft group which meets at the same time. Both groups are open to all. Messy Church is held occasionally throughout the year and we also host the harvest and carol services for the adjacent primary school.
The Manx Grand Prix and TT races are always looked forward to annually, when we offer hospitality and refreshments. On Mad Sunday during TT we hold a bikers service and a barbecue is enjoyed by everyone afterwards. Community lunches are also held bi-monthly on Fridays.
A successful family film event was held just before Christmas 2020 to link in with the young farmers tractor parade. A community Advent window festival and a Twelve Days of Christmas festival was organized by the church. The annual Christmas Eve carol service at 5pm is always supported well in the community and draws a congregation of over 150. Throughout the year themed services such as a thanksgiving service for bee keepers and a plough service are held.
Our church Facebook page 'Sulby Methodist Church' is updated regularly with details of the services and events.