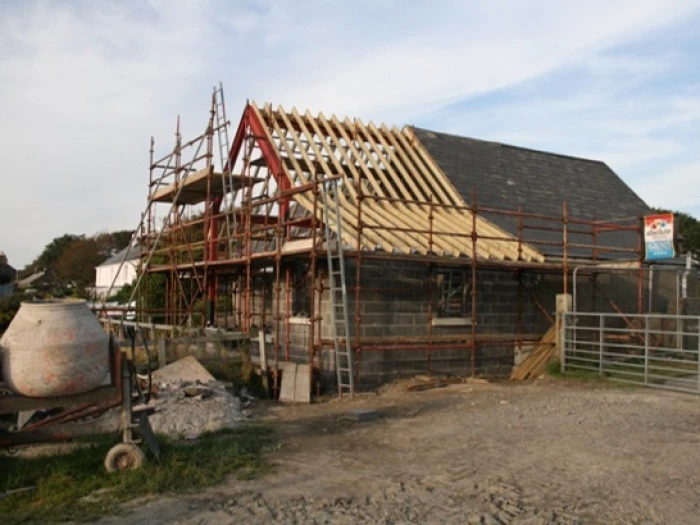 For a number of years we have been meeting and praying daily for Blessings on our community, and seeking God's guidance for the ways Ballagarey can be used within our community. We were blessed with a gift of land from our Christian neighbours, and through a series of events that happened we realised there was a need to expand and improve Chapel facilities. Ideas have been put forward and with God's guidance plans have been drawn up and priced. The only problem then was how to fund the project? Through a chance meeting at Carols by Candlelight we have secured a significant portion of funding from a private trust, which together with fundraising and other sources it looked like the finance could be in place.
Moving on in time, we finally received planning permission which, after a lot of discussion on our behalf, went through with no objections. Building Regulations were also passed and so we put out to tender to four local recommended builders. Three were returned, with the fourth too busy to offer a quote. The only problem now was that the least expensive was some £30,000 more than budgeted. More prayer prompted us to proceed with the project and application was made for further funding from charity. All of this had to be arranged within a few days to reach the Finance and Property meeting. A very little time later we had our prayers answered with the very generous offer of support which brought us to within £4,000 of the new requirement of £152,000. We are confident we can raise the final £4,000.
Praise The LORD!
The work has now begun and the funding is all in place. We expect to complete by Christmas.
Our mission statement is:
EVERY HOUSEHOLD BLESSED, EVERY LIFE CHANGED