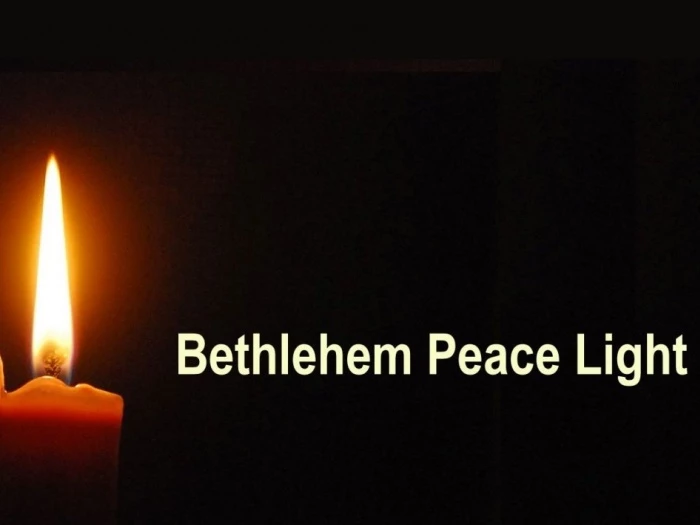 On the afternoon of Saturday 17th December 2016, the Isle of Man Scouts and Guides will be distributing the Peace Light of Bethlehem to Island churches, nursing homes, public buildings and individuals. The Peace Light lit from a continually burning flame at a church in Bethlehem, is spread throughout Europe and the UK by the Scouts and Guides, and this will be the 3rd year running that it has been bought to the Isle of Man. 5 Manx Scouts and Guides are travelling to the UK to bring the light back on the Steam Packet. There is a service at 2pm at St Matthew's Church, North Quay, Douglas conducted by the Reverend Father Bob Boyle in the presence of the Lieutenant Governor and Tim Kidd, Chief Commissioner of Scouting UK and then the light will be distributed.
Candles that burn for 2 days or 8 days are supplied in special safe containers, for a small donation so that the light can be kept going until Christmas Day.
If any chapel or individual would like to receive the Peace Light from Bethlehem, then please let Glen Maye Chapel (glenmayechapel@manx.net) know along with a contact name, address and contact number, and your details will then be forwarded to the Scout & Guide leaders in charge.