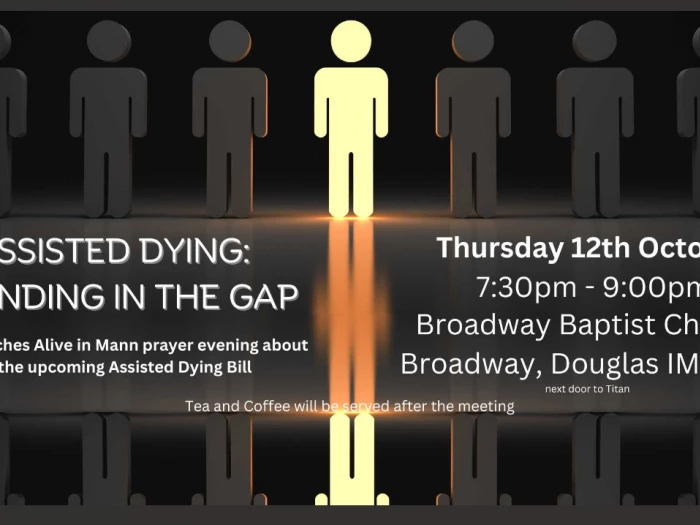 We have received some publicity for the Churches Alive in Mann (CAiM) prayer meeting on 12th October, to address issues relating to the proposed Assisted Dying Bill which is due to come before Tynwald.
Opinions differ and this is a complex and sensitive topic. We recognise that there are different views, experiences and understandings and these will be acknowledged at the prayer meeting.
The meeting will be held at Broadway Baptist Church at 7:30 pm on Thursday 12th October.