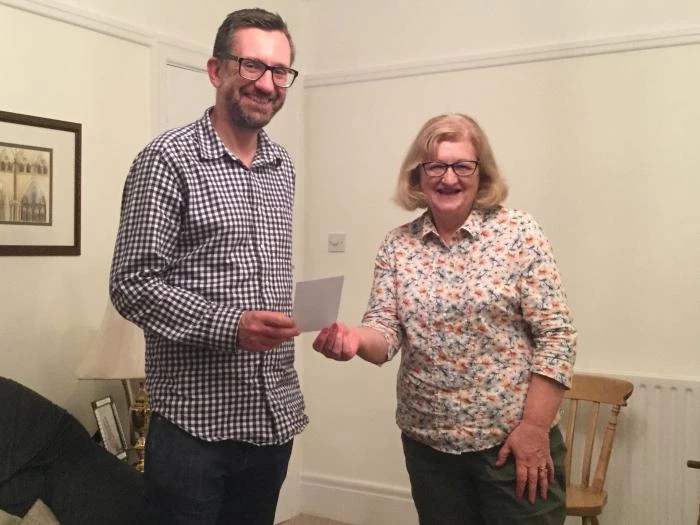 We are delighted to welcome Rev Andy Fishburne to our staff team from September 2017. Andy has been stationed to us by the 2017 Methodist Conference for an initial period of five years and will be serving the churches of the West Section (Crosby, Glen Maye, Peel and St John's).
This will be Andy's first appointment from college, and as such he will be 'on probation' for the first two years that he is with us prior to ordination in 2019. As a probationer Andy will fulfil all the duties and obligations of a presbyter in the Methodist church, and will preside at the Sacraments under dispensation from the Conference.
Pictured here is Rev Andy receiving his dispensation from the 2017/18 President of the Methodist Conference, Rev Loraine N Mellor, during her recent visit to the Isle of Man.
We look forward to Andy's ministry among us from September, and receiving all he has to offer to us.