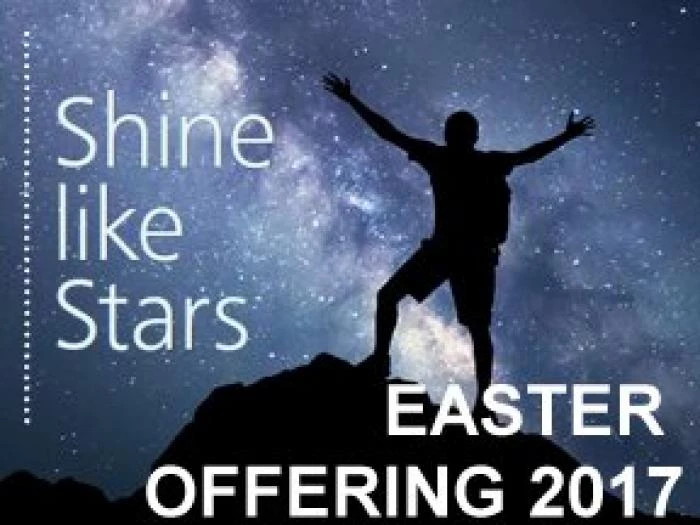 The Easter Offering 2017 dedication service, will be held at Promenade Methodist in Douglas on Thursday, the 11th of May at 7.30pm. The theme this year is "Shine like Stars" (Philippians 2:15), and it will feature stories from nationals in mission appointments (NMAs) in Brazil, Ghana and Pakistan, whom the World Mission Fund supports.
Each one is shining the light of God's love and hope into a challenging environment as they engage in God's mission in their own locality. The worship will encourage us to consider how we might learn from these NMAs and find new ways to "shine like stars" in our own communities, and discover the light of Christ in others.
This service provides an opportunity for a Circuit to gather and celebrate God's mission activity in the wider world. It includes the dedication of the Easter Offering – all of which goes to the World Mission Fund of the Methodist Church in Britain and Ireland, supporting 65 Partner Churches overseas.
Please either bring monies from the Easter Offering to the service, or send a cheque to the MWiB Treasurer, Ann Craine, 6 Elm Bank, Glen Vine IM4 4FF. Please make the cheque payable to 'The Methodist Church World Mission Fund'.