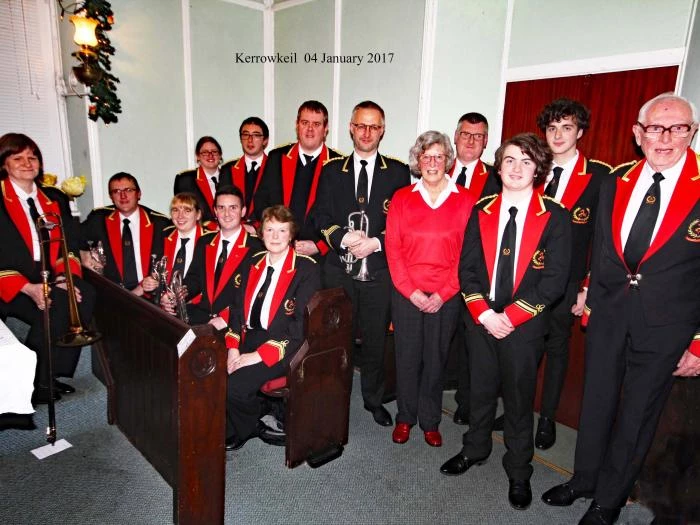 Kerrowkeil Chapel was once again packed out for its annual Oie'll Voirrey celebration. This is a celebration of Christmas according to the 'Old Calendar', a tradition that has been preserved in a number of places on the Island down the centuries (Oie'll Voirrey means Christmas Eve in Manx Gaelic). At Kerrowkeil the evening consists of a short service, plenty of carols sung to the accompaniment of members of the Rushen Silver Band and poetry. And of course, in true Manx tradition, plenty of sandwiches and cakes!
This year was a special year for Mr Jim Crebbin; it marked his 70th Oie'll Voirrey. For many years Jim organised a group of the younger musicians from the band to accompany the singing and once again he was wielding his conductor's baton. A very special evening in the Island's oldest Methodist Chapel on a beautiful starlit night.
Pictured: members of the Rushen Silver Band at Kerrowkeil Chapel, Mr Jim Crebbin on the right.
Photo courtesy of Mr John Cole.