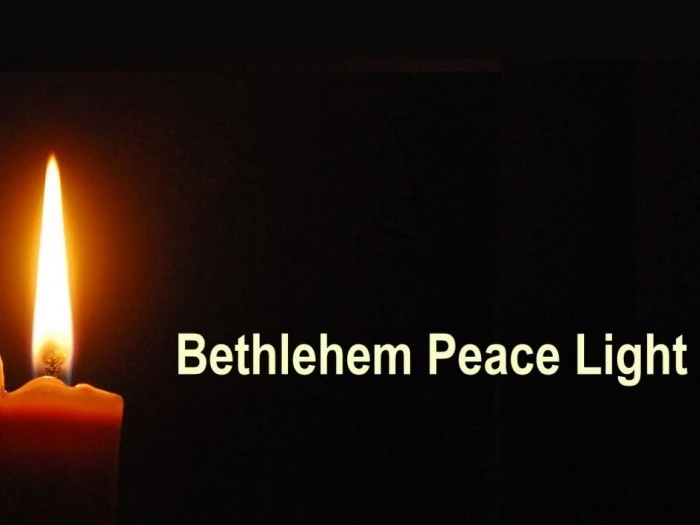 Last Christmas was the first time the Peace Light from Bethlehem was brought to the Isle of Man. It was distributed around the island. Father Bob Boyle from St Matthew's, Douglas, has been working with the Scout and Guide Associations together with the Steam Packet to bring the Peace Light to the island again this year.
The Peace Light arrives on the island on Wednesday 16th December, it will be kept in St. Matthew's until Saturday 19th. This year the Service of Distribution will take place at St. Mary of the Isle, Roman Catholic Church, Hill Street, Douglas, at 2.00pm.
From this service the Scouts and Guides will deliver the Peace Light to those who wish to receive it. The Peace Light can then be formally received during your Sunday Services on 20th December, or used in your Christmas Carol services etc, with the intention it remains alight throughout Christmastide.
Last year the Peace Light was received in over 60 different places over the island, including churches of all denominations, civic and public buildings, nursing and care homes. The aim this year is to spread the Light further, so if you know of any one or place who would like to receive it please contact Father Bob (tel: 676310) by the 30th November at the latest.