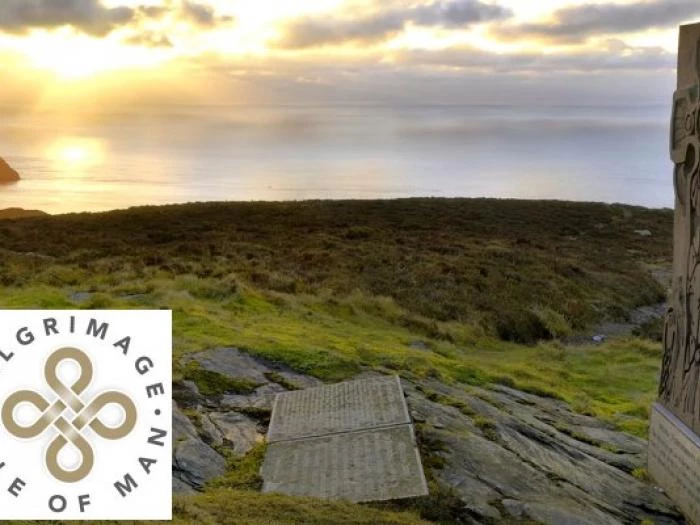 The Triskelion Way is the Isle of Man's first pilgrimage trail, running 36 miles across the island. It offers the chance to walk and reflect in the beauty of Go'd creation, whilst absorbing aspects of Manx Christian heritage: keeills, stone crosses, and holy wells. The route takes in the fine coast and mountain scenery, and links historic Christina sites on the Island, Rushen Abbey, Peel Cathedral and Maughold. It also includes little chapels and the site of Wesley's preaching station at the foot of South Barrule.
The Triskelion Way is part of a wider Pilgrimage Isle of Man project which has been initiated and steered by a team from local churches with the support of Manx Nation Heritage and the Isle of Man Government, with support from the Arts and Humanities Research Council.
Pilgrims will be walking the Triskelion Way between Wednesday, the 3rd to Saturday the 6th of May 2017. Walkers are welcome for the whole journey – or just half a day. Accommodation and food are provided along the way. No charge is made but donations are welcomed.
If you think this may be for you get in touch with Henry Uniacke (255044 / henryuniacke@gmail.com) or Phil Craine (675925 / philcraine44@gmail.com).