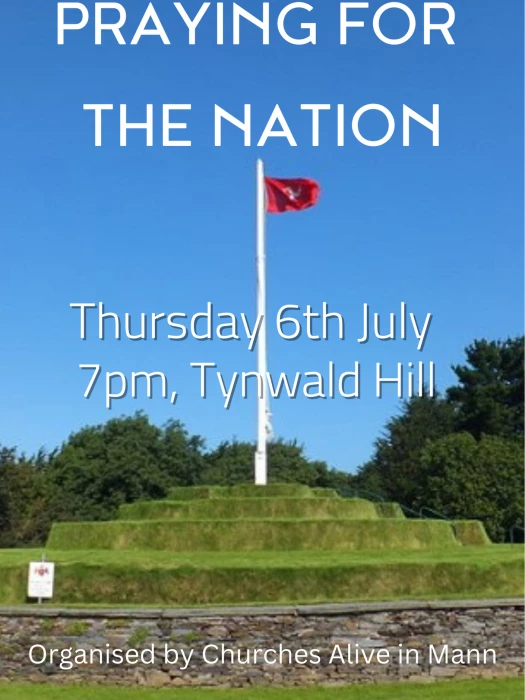 Do join us in prayer!
Once the festivities at the Tynwald ceremony have packed up and moved on, the churches will be moving in to hold an evening of 
Prayer for the Nation
It will be starting at 7pm on Thursday 6th July, and will be led by church leaders together as part of Churches Alive In Mann.
It would be wonderful if you could join in the prayer – whether you are physically able to attend or  not. Prayer from home would also be appreciated!