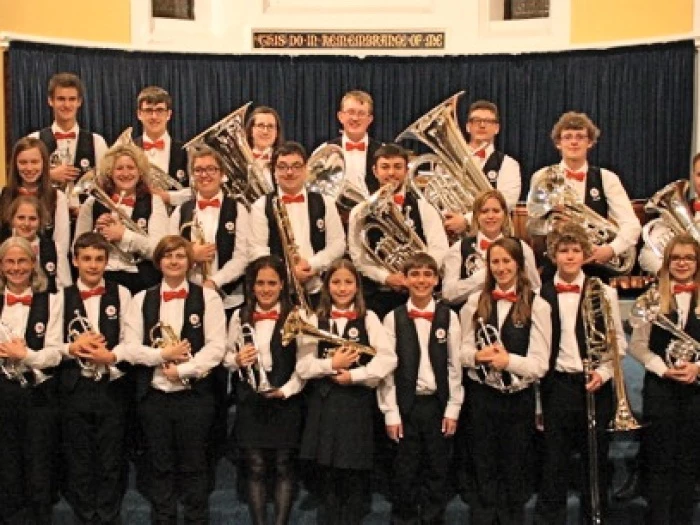 One of the highlights of our summer was the visit of the U.K. National Methodist Youth Brass Band.
They played 13 concerts in 8 days and visited most of the island. A number of their concerts were played at Manx National Heritage sites which had a wide impact on visitors and residents alike.
The band's moto 'fff' stands for fun, faith and fellowship as well as in musical terms 'very loud'. Having worked with the band on a number of occasions I know that they are first and foremost a Christian fellowship group. Through their shared interest in excellent performance they draw together a group
of young disciples who encourage and support each other.
The Isle of Man has a strong musical tradition with seven brass bands spread across the island and many more music groups and choirs. This was the ideal setting for the band to be well appreciated by the locals and also to make contact with a number of potential new members.
We look forward to a return visit sometime in the future.